We have designed and fitted guards to a wide range of machines including…
Jones and Shipman, Heald, Churchill, AJH, Myford, GER, Jung, Gate, Ajax, Chevalier, ERFURT, Danobat, Snow, Newhall, Dugard, RUR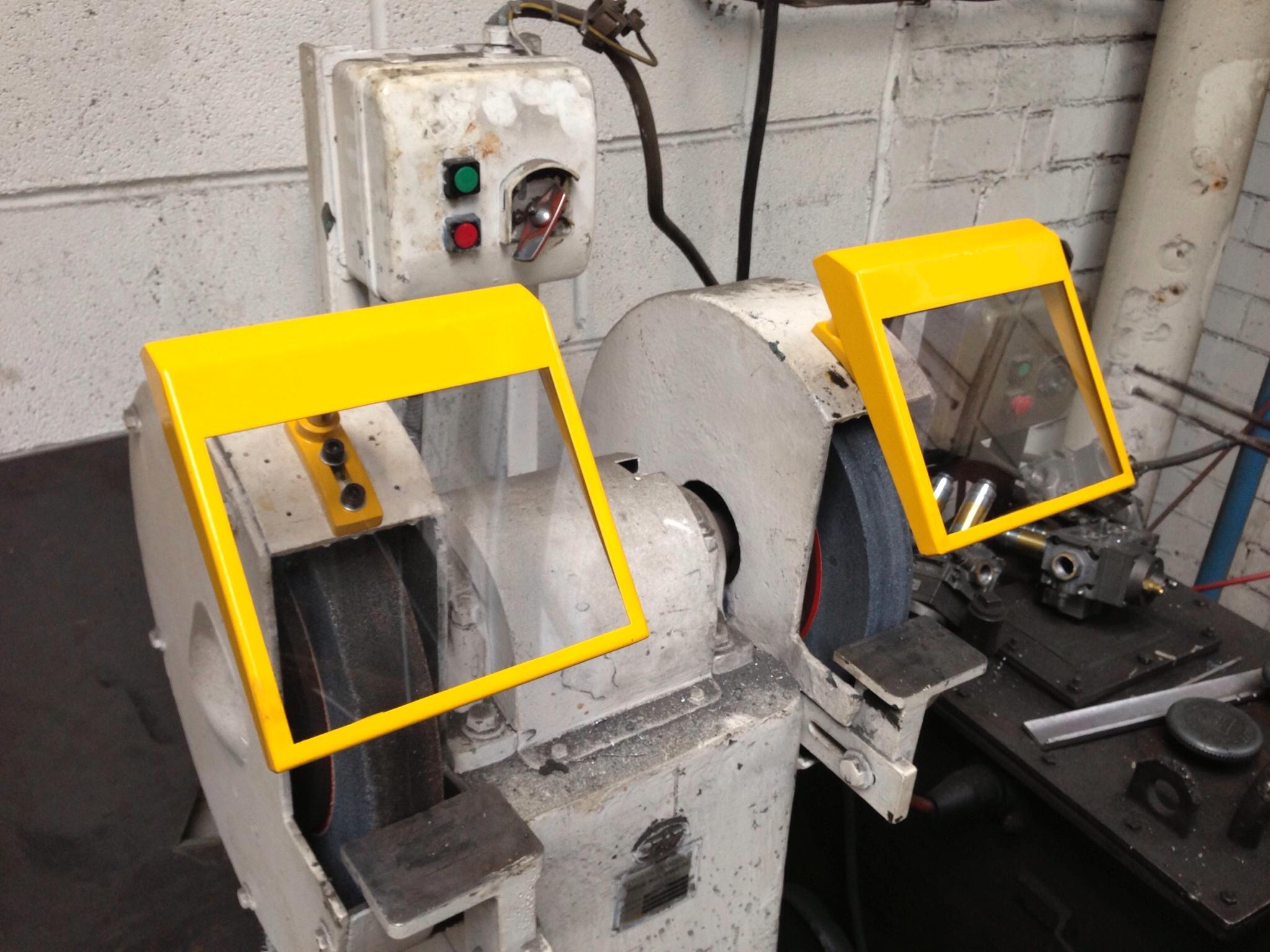 Grinding Wheel Screens bolt simply and quickly to the casing of the abrasive wheel, they provide operator protection against flying waste debris.
Grinding Wheels up to 8″ diameter the GWG 100 is sufficient. For slightly larger wheels the GWG 200 is available.
Usually with Twin Sliding screens on lower track providing frontal access when open to load and set. Design using fabricated steel frames and impact resistant polycarbonate. The screens when closed are locked centrally together with spring pins and a quick release fastener system.   
One or 2 Sheet steel fabricated extension side guards are added to make the enclosure complete.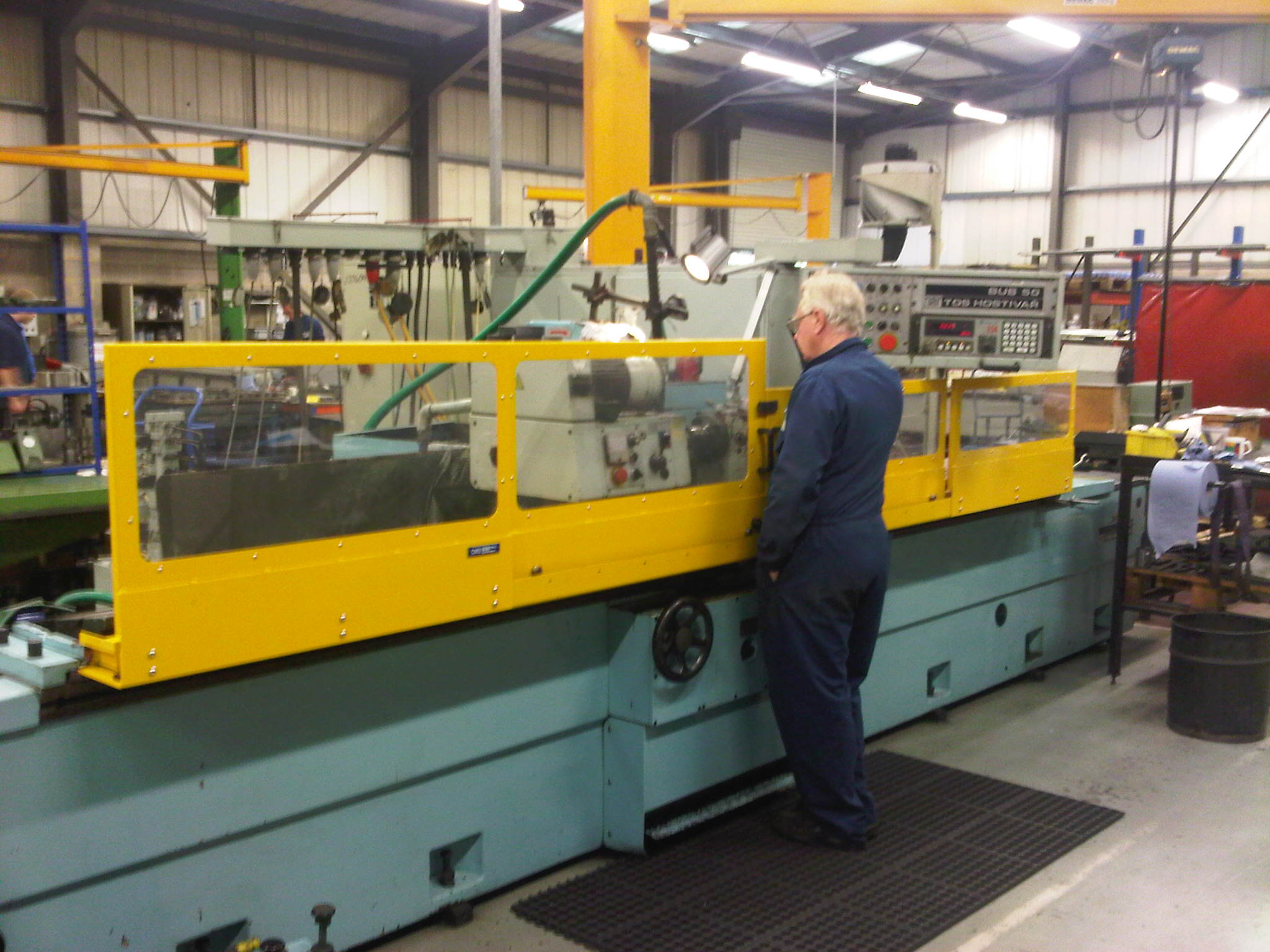 Small machines will usually include a single sliding screen on a lower track fitted to a new support tray, Larger machines can include twin sliding screens and fixed guard sections. 
The support tray is designed to fix to the front of the table and feed coolant back into the machine table.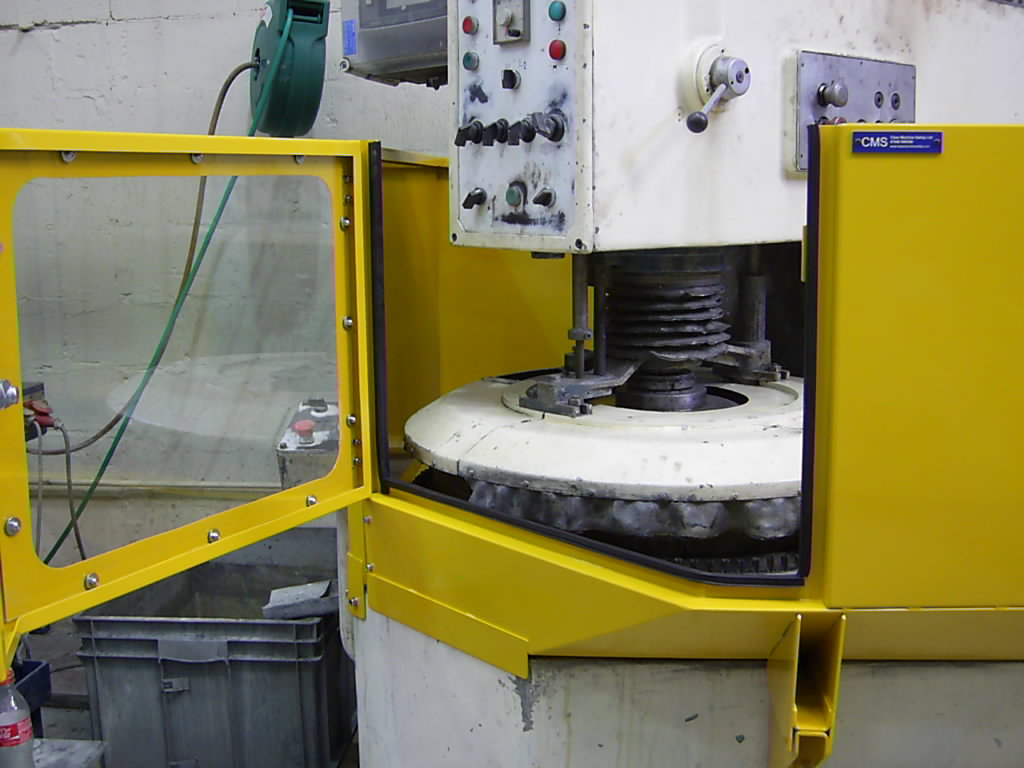 Miscellaneous Grinder Guards
We have solutions for various grinders, Rotary Grinders, Internal Grinders, Cutter Grinders.  
Materials: Design using powder coated steelwork, impact resistant polycarbonate and quality hardware. 
Safety interlock switches should be included where possible- we recommend a risk assessment be carried out to determine this. 
Clear Machine Safety Ltd
Registered Company : 06932939
VAT Registered : 974 037995