The hinged flip up style guard can be 2 Stage or 3 depending on the machine. The stages are telescopic and can be manually adjusted with adjustment screws. These usually fit to the non-rotating quill above the spindle.
However, the guard is not detachable from the bracket, to gain access to the drift slots/machine spindle etc. the guard can be totally flipped upwards out of the way.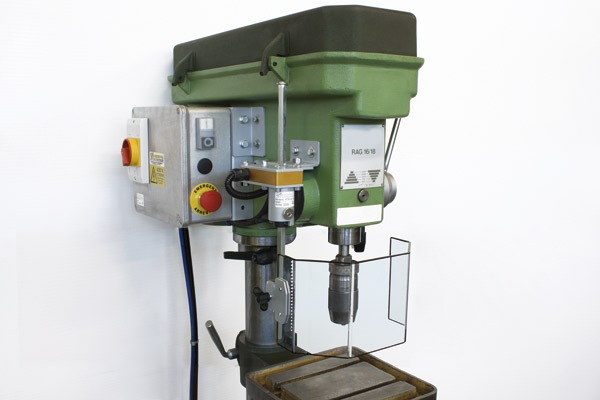 Hinged adjustable drill guards with clear polycarbonate vision screen with safety switch.
These are available in side or front fitting and for different sizes of machines, bench or pedestal types.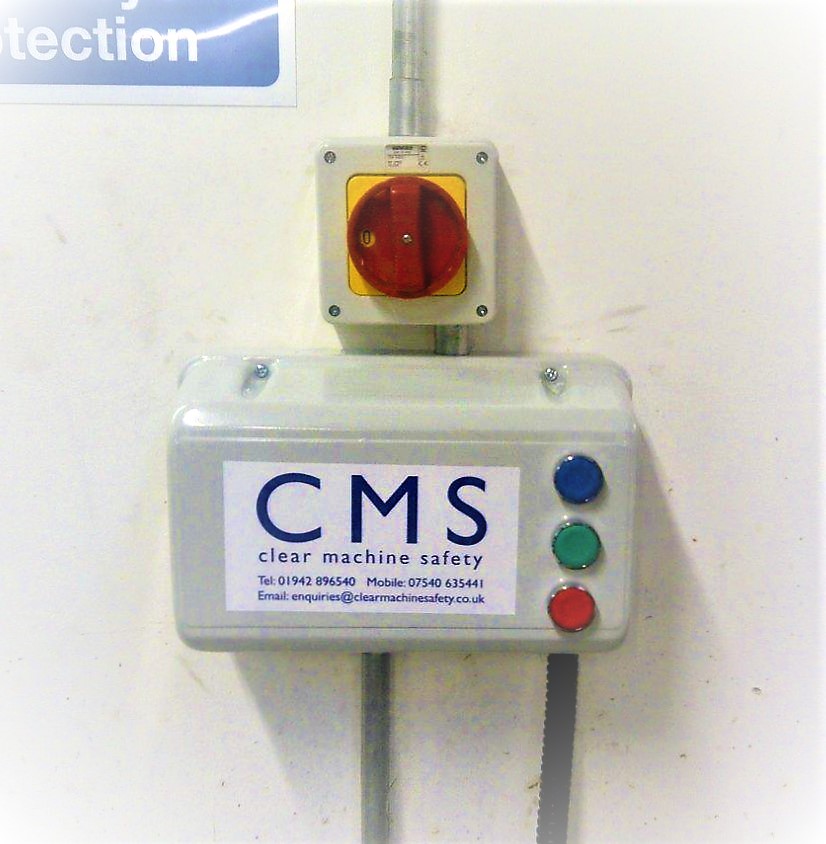 Emergency stopping of rotating spindles can be achieved quickly by the addition of a DC Brake unit, this can be activated in a number of different ways in an emergency situation by the operator.
I.e Telescopic Trip Switch, Mushroom Emergency stop buttons or floor mounted Emergency stop kick plates.
Clear Machine Safety Ltd
Registered Company : 06932939
VAT Registered : 974 037995