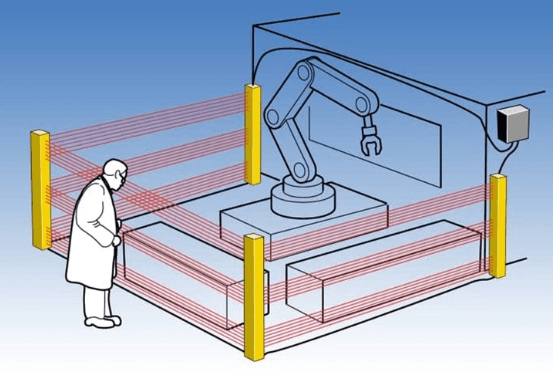 The Safety Light Curtain
A selection of infra red, beam operated presence sensing devices are available, offering units for applications requiring finger detection to area access detection.
Also available is the Safe Zone used for area scanning. These products are ideal for applications requiring guarded, safe open access for operators or processes.
Clear Machine Safety Ltd
Registered Company : 06932939
VAT Registered : 974 037995